PEARL T-shirt, beige
Silk/alpaca t-shirt
70 % Premium Baby Alpaca wool 30 % Mulberry silk
Pearl is a very light and breathable short-sleeved shirt made of the rarest natural materials of the world. The name of the garment refers to the luxury of the materials and the natural sheen of silk that is similar to the glow of a pearl.
Of the finest materials – 70% Premium Baby alpaca 30% Mulberry silk.

Mulberry silk for strength and shine.

Premium Baby alpaca for durability and warmth.

Lightweight and breathable.

Straight line.

Manufactured responsibly in Northern Europe.
Pearl is made of Premium Baby Alpaca, which is the finest quality in alpaca wool. It is blended with the most prestigious silk in the world, Mulberry silk, which is obtained from silkworms who feed on mulberry leaves. The silk fibre is extremely fine, smooth and shiny, being also naturally odourless and hypoallergenic. Combined with the excellent qualities of alpaca wool, this garment will stay good-looking for years to come and feel wonderful on you.
Taking care of alpaca-linen garments is easy. They have the same care and wash instructions as our 100% alpaca knits. Garments made from alpaca and linen significantly soften after the first wash.
Instead of washing continuously, simple airing of the garment outdoors is usually enough since alpaca wool is naturally odour and stain resistant. If you wear an undershirt with your knitwear, there will be even less need for washing.
If your garment does get a stain or needs a wash, gently hand wash it in cool (20–25 °C) water using a wool detergent and squeezing it gently (avoid rubbing). After rinsing, roll the garment in a towel to get rid of extra water, reshape it and let it dry on a flat surface to avoid any unwanted stretching.
The whole washing from start to finish takes about 10 minutes – so it's really easy to take care of your alpaca garment. Washing it once or twice a year should be enough in normal use.
Note! Alpaca silk yarn has some natural thickness variation, which is one of the characteristics of the product.
Finding the right size
You can either use our smart Fitle size advisor or compare the measurements of the chart (below) to your previous garments.
How accurate are the measurements? Will they change over time or after washing?
Some variation may occur in the sizing of a garment made of natural fibres. However, the knitwear has good elasticity and it adapts to your body's shape during the first days of wear. The product will keep its measurements well.
When in doubt with choosing the right size, please contact us. Our customer service will be happy to help you!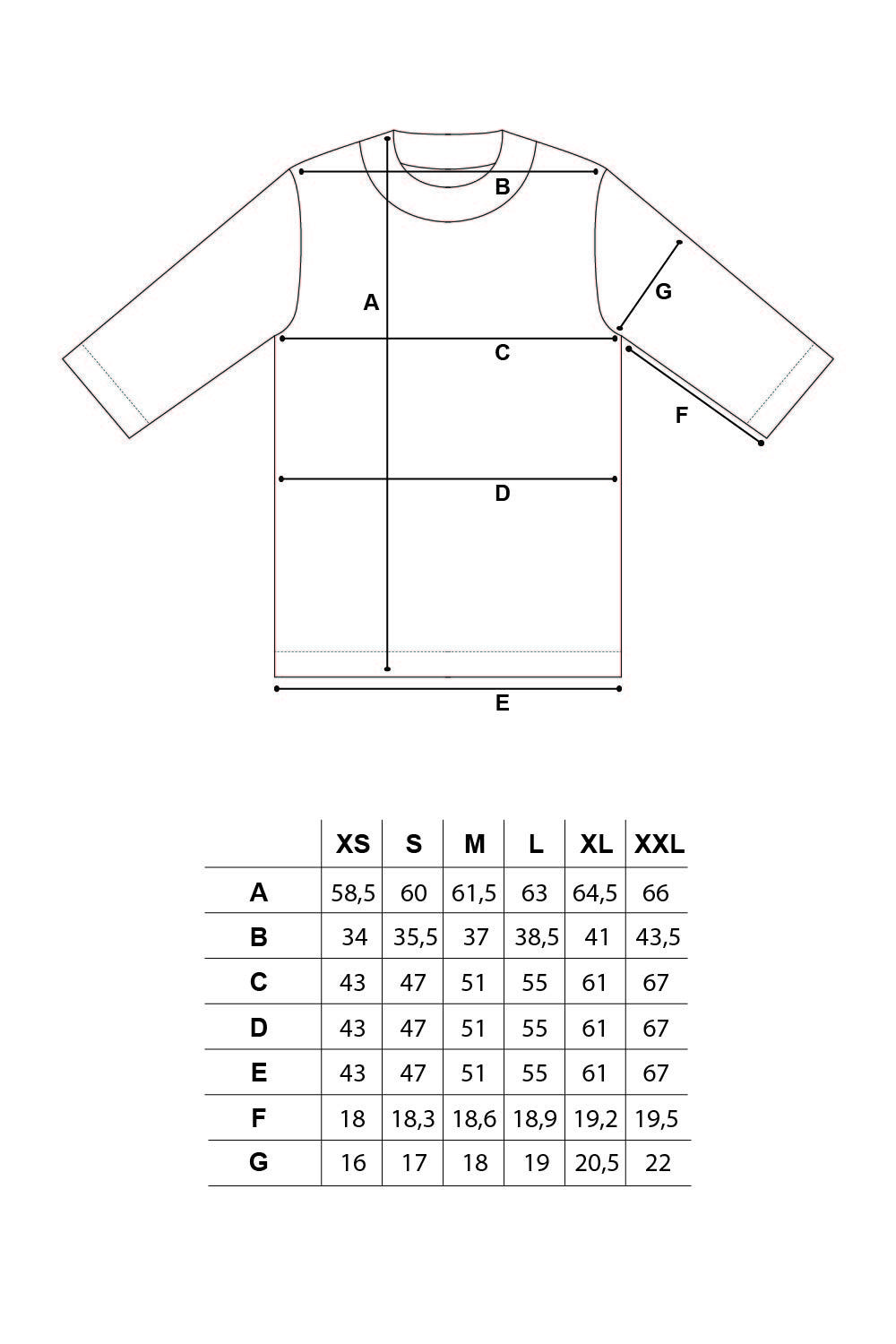 Since the garment is partly made of silk, we recommend handling it gently and caring for it according to the silk care instructions.
Washing: Gentle hand wash with silk detergent in cool water or dry cleaning. Machine wash on a suitable program for silk at your own discretion. Both silk and alpaca wool are naturally odour and stain resistant, so hanging the garment outside to air is usually enough to freshen it up.
This Alpa® knitwear piece is responsibly manufactured in Lithuania at the production facilities of our long-term partners. Our partners have decades of experience in manufacturing high-quality knitwear products, and together we have uncovered the secrets of knitting with the rare alpaca wool.
Delivery Methods & Costs:
EU:
GLS: 2-7 working days, 10 €
DHL Express: 2-4 working days, 30 €
Free Standard Shipping for orders over 200€
UK:
Deliveries over 135 pounds only due to new VAT rules post-Brexit.
GLS: 5-6 working days, 10 €
DHL Express: 2-3 days, 30€
United States, Canada:
Rest of the World:
Duties & Taxes:
When ordering outside the EU, duties/taxes are NOT included in the shipping costs, and value-added tax 24% is deducted from your order total automatically. Refer to local custom officials for these costs.
We strive to make shipping easy and hassle-free! For any questions or more information, please contact our customer service.
Shipping in 1-2 days
Fast shipping and free returns in EU
Responsible production – all knits made in EU
100 % satisfaction guarantee
Enable reading all customer reviews and make them interactive by