LILY wrap dress, black
Silk-alpaca wrap dress
70 % Premium Baby Alpaca 30 % Mulberry silk
Lily is a knitted midi wrap dress that has been made of the finest natural materials of the world. A dress that looks good on everyone, and appropriately styled, can be worn both in formal and casual settings. 
The yarn used in Poem knit dress is Premium Baby Alpaca, which is the finest quality in alpaca wool. It is blended with the most prestigious silk in the world, Mulberry, which is obtained from silkworms who feed on mulberry leaves. The fibre is extremely fine, smooth and shiny, being also naturally odourless and hypoallergenic.
Exquisite materials –

70 % Premium Baby Alpaca 30 % Mulberry silk.

Durability and shine from Mulberry silk.

Incredibly light and airy, drapes beautifully.

The hem reaches between the knee and the ankle on a person of average height.

The material softens in use and reaches its full softness after a couple of wears.

Responsibly produced in Northern Europe.
The long waist ties enable different ways of fastening the dress, and with them it is easy to adjust the fit of the dress and the size of the neckline to your liking.
The thickness of the dress is similar to that of our Poem knit dress: lightweight but strong. In bright light, the dress is translucent. An underskirt or a slip can be worn underneath.
Silk ♥ Alpaca Wool
Exquisite genuine silk is one of the most pleasant materials for the skin. It is composed of many of the same basic substances as human skin. When silk is combined with our finest and softest quality of alpaca wool, the result is a material that is supremely luxurious against the skin.
Our garments knitted from silk-alpaca yarn have a beautiful, glowing surface. This soft shine occurs when light hits the surface of the silk fibre; a characteristic that many have tried to replicate artificially throughout history – without success. Alpaca wool is a natural pair to silk, as the alpaca fibre also has its own unique glow. The secret of the sheen in alpaca wool is in its fibre, which is significantly smoother than other wool fibres.
You might not expect it, but silk-alpaca is actually super durable and easy to care for. Our silk-alpaca garments have remained almost completely pill-free even after years of use, and the knit has proven to be durable even in the very thin silk-alpaca garments. Both materials are naturally excellent in moisture wicking, absorbing and transferring the moisture from sweating efficiently away from the skin.
The wonderful combination of silk and alpaca wool is an excellent choice both for everyday use and for more festive occasions.
Normal sizing. Due to the adjustability of the dress, there are fewer sizes available (sizes from S to XL). The dress should fit well also those who normally wear sizes XS and XXL.
Finding the right size
You can either use our smart Fitle size advisor or compare the measurements of the chart (below) to your previous garments.
How accurate are the measurements? Will they change over time or after washing?
Some variation may occur in the sizing of a garment made of natural fibres. However, the knitwear has good elasticity and it adapts to your body's shape during the first days of wear. The product will keep its measurements well.
When in doubt with choosing the right size, please contact us. Our customer service will be happy to help you!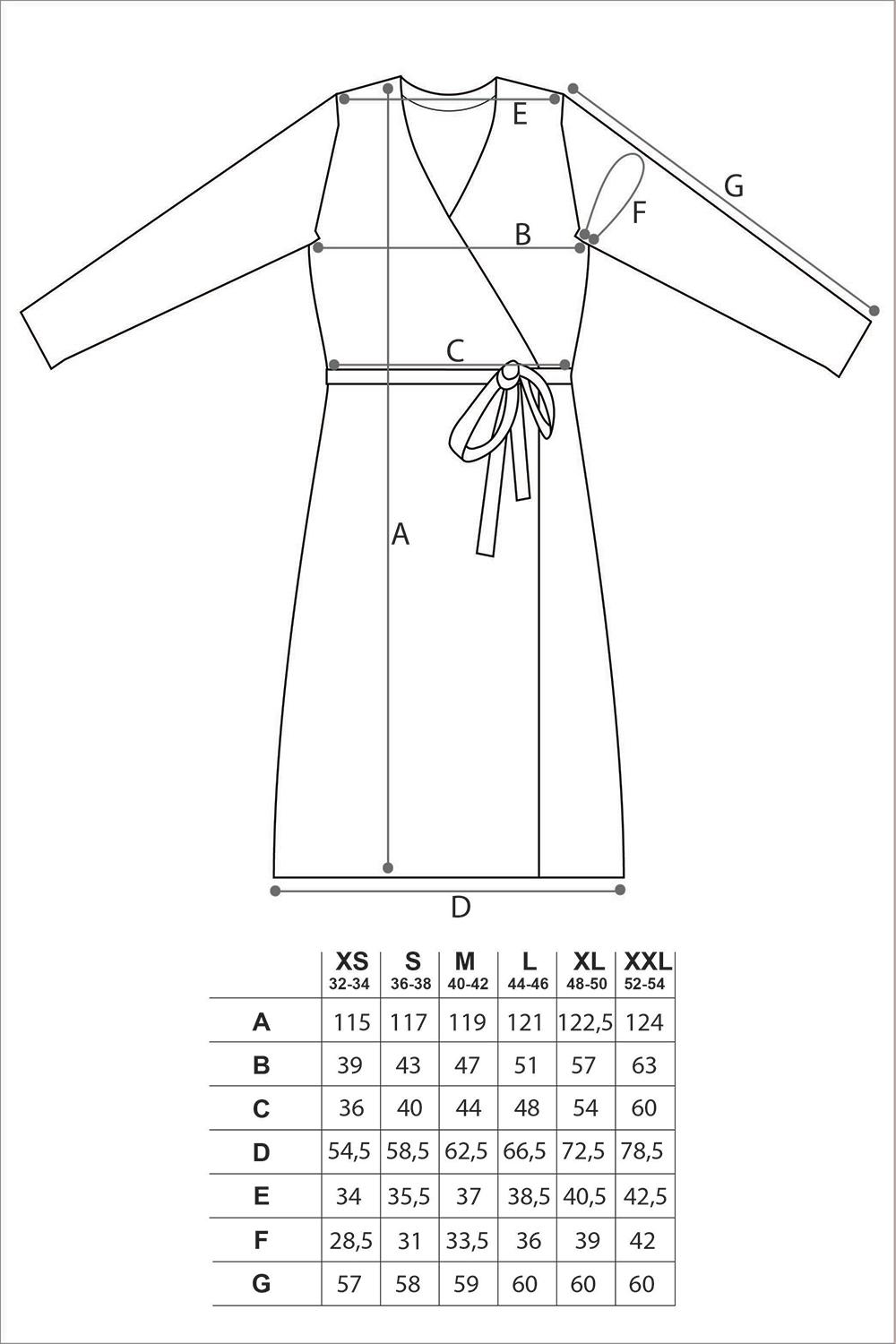 Since the garment is partly made of silk, we recommend handling it gently and caring for it according to the silk care instructions.
Washing: Gentle hand wash with silk detergent in cool water or dry cleaning. Machine wash on a suitable program for silk at your own discretion. Both silk and alpaca wool are naturally odour and stain resistant, so hanging the garment outside to air is usually enough to freshen it up.
This Alpa® knitwear piece is responsibly manufactured in Lithuania at the production facilities of our long-term partners. Our partners have decades of experience in manufacturing high-quality knitwear products, and together we have uncovered the secrets of knitting with the rare alpaca wool.
Delivery Methods & Costs:
EU:
GLS: 2-7 working days, 10 €
DHL Express: 2-4 working days, 30 €
Free Standard Shipping for orders over 200€
UK:
Deliveries over 135 pounds only due to new VAT rules post-Brexit.
GLS: 5-6 working days, 10 €
DHL Express: 2-3 days, 30€
United States, Canada:
Rest of the World:
Duties & Taxes:
When ordering outside the EU, duties/taxes are NOT included in the shipping costs, and value-added tax 24% is deducted from your order total automatically. Refer to local custom officials for these costs.
We strive to make shipping easy and hassle-free! For any questions or more information, please contact our customer service.
Shipping in 1-2 days
Fast shipping and free returns in EU
Responsible production – all knits made in EU
100 % satisfaction guarantee
Enable reading all customer reviews and make them interactive by