Sweater, indigo – CREW NECK LITE
100 % Alpaca wool sweater
100 % Baby Alpaca wool
The lightweight Crew Neck knit is perhaps the most versatile clothes in the wardrobe of a quality-conscious man. Smarter than college, more casual than a cardigan.
One knit to rule them all. You will find yourself sporting it whether it is an office day, mountain biking trip or relaxing evening at home.
The lighter weight knit is just the perfect balance between warmth and breathability. Thanks to temperature regulating properties of magnificent alpaca wool, it is light enough to enjoy your life indoors but has the needed warmth for the outdoor days, too.
All this might sound like a over-exatterating marketing speech, but we guys at Alpa have been living in these for the last four years, so you can take our word for all this praise.
Saddle shoulder structure ensures perfect fit for every wearer.
100% alpaca wool - durable, soft, breathable and warm. Read more about the material here.
Fully fashioned knitting - beautiful and durable seams without cutting waste.
Light and breathable.
Very easy to maintain.
Perfect for travel – 100 % alpaca is naturally odor and wrinkle resistan

Will have the best feel after a couple of days of wear

Made responsibly in Northern Europe.
Designer: Ainomaria Haataja
Silky soft and warm alpaca wool is one of the finest and most valuable natural fibers in the world. Read more!
Brand: Alpa
Material: 100% Baby Alpaca grade alpaca wool
Country of manufacture: Lithuania
Care instructions: Hang outside to freshen it up. Does not need regular washing. Careful hand wash in 25 °C if needed. See care and washing instructions!
Finding the right size
You can either use our smart Fitle size advisor or compare the measurements of chart (below) to your existing garment.
How accurate are the measurements? Will they change through time or washes?
There may be little variation in the dimensions of products made from natural fibers. However, the knit has good elasticity and the knit adapts to your body during first days of wear. The product will keep its measurements well.
When in doubt with choosing the right size, please contact us. Our customer service will be happy to help you!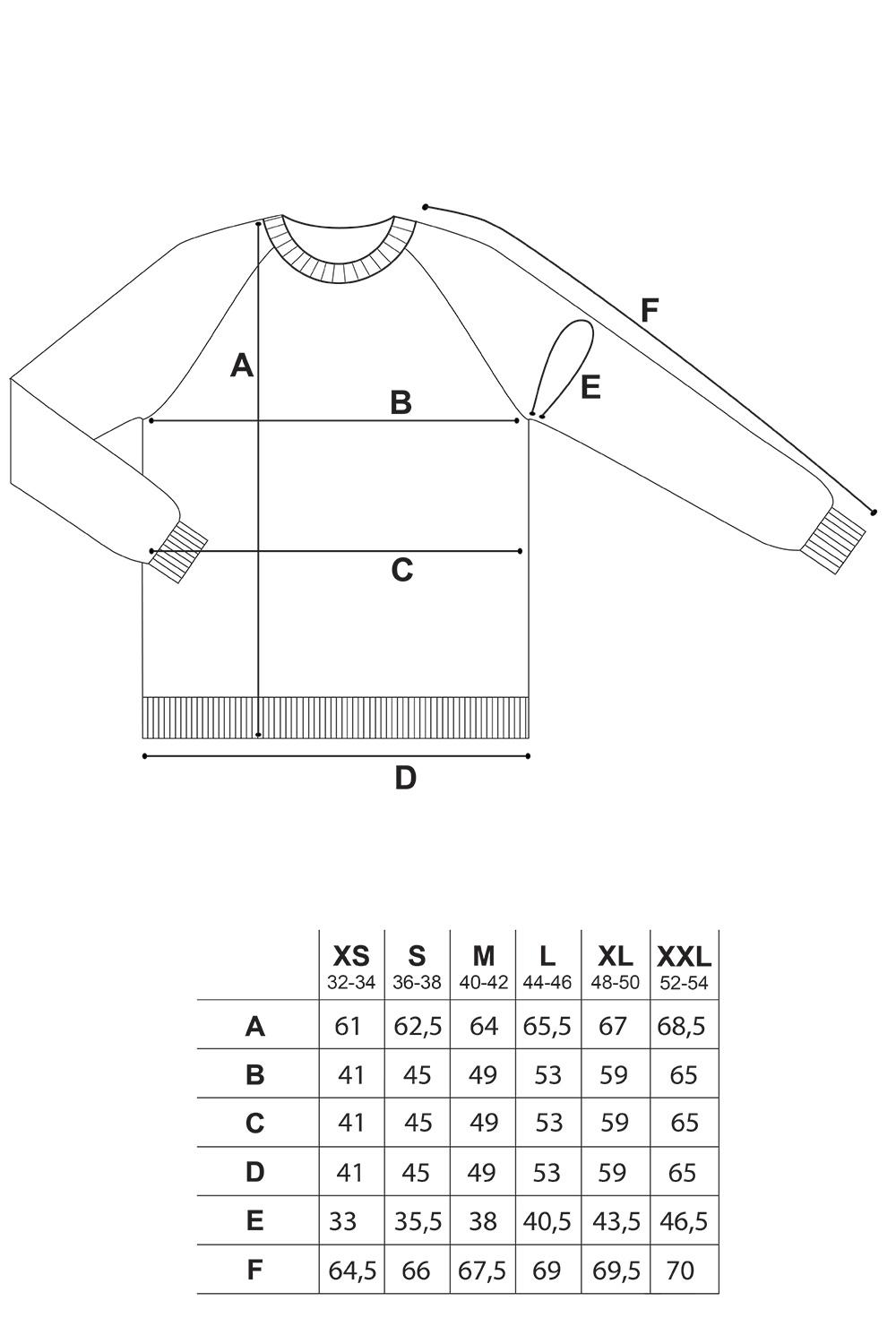 Shipping in 1-2 days
Fast shipping and free returns in EU
Responsible production – all knits made in EU
100 % satisfaction guarantee
Enable reading all customer reviews and make them interactive by