Dress, dark green – BELLFLOWER
Knitted alpaca dress
70 % Premium Baby Alpaca wool 30 % Mulberry-silk
Bellflower is a sleeveless dress with a beautifully rounded hemline. The neckline and armholes are designed so that you can wear the dress two ways. The V-neckline can be worn either traditionally on the front or back, revealing the upper back beautifully. Bellflower also includes a knitted belt of same color. Worn with the belt you can emphasize the waistline.
Color

:

Dark green
Bellflower is luxurious in material and feel. The silk-alpaca knit drapes beautifully and the shine of the silk comes out when light hits the surface of the garment. The yarn of the sweater is Premium Baby Alpaca, the finest possible alpaca wool quality, mixed with the world's most valuable and best silk, mulberry. This silk is obtained from silk butterflies that eat only the leaves of the mulberry tree. The fiber is very thin, fine and soft. The silk-alpaca is perfect for spring and summer, light and breathable, but also keeps you warm when the evenings cool down.
Of the finest materials - 70% Premium Baby Alpaca wool 30% Mulberry silk
Belt included
Silk gives strength and beautiful shine for the knit
A-line, rounded hemline
The neckline and armholes are designed so that the dress can be held both ways
Manufactured responsibly in Northern Europe
Designer: Ainomaria Haataja
Brand: Alpa
Material: 70 % Premium Baby Alpaca 30 % Mulberry silk
Country of manufacture: Lithuania
Care instructions: Hang outside to freshen it up. Does not need regular washing. If needed, gently hand wash with silk detergent in cool water or dry clean. (Silk programs on most washing machines are gentle enough on the product. However, there are different kinds of machines so machine-wash is always at own discretion)
Alpaca silk yarn has some natural thickness variation, which is one of the characteristics of the product.
Our customer service will be happy to advise you on choosing the right size.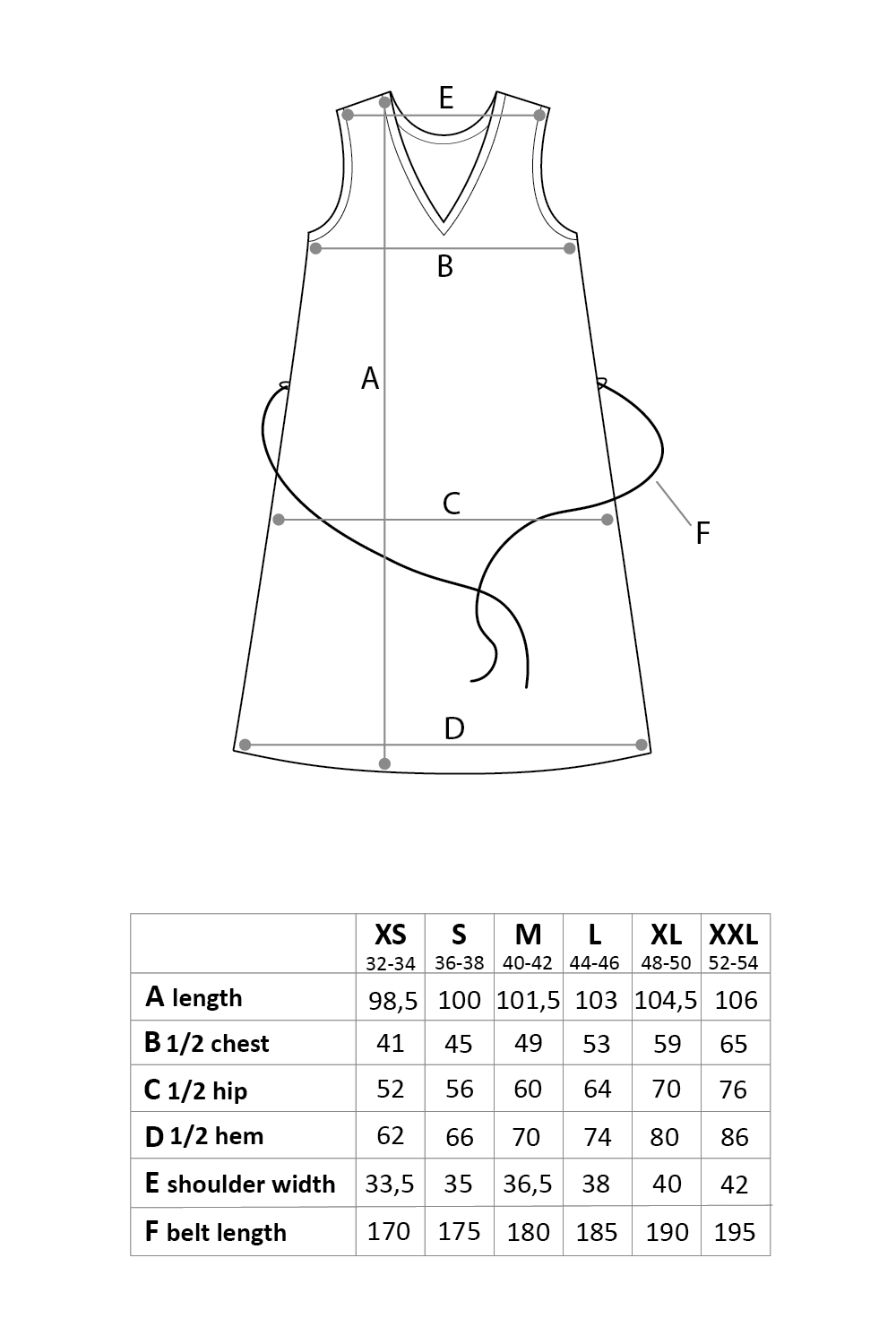 Shipping in 1-2 days
Fast shipping and returns
Responsible production
100 % satisfaction guarantee
Enable reading all customer reviews and make them interactive by